Sit back and relax into a cozy 30sq m room, offering stylish comfort, a chic and relaxed ambience for carefree holidays. Take in views from the top floor, experience a sleep with a
COCO MAT King bed with all the exclusive amenities.
The architectural composition of the space is complemented by the lower part of the suite with a spacious living room, which can easily be converted into a second room to
accommodate one more guest. A comfortable and luxury bathroom made with the popular GROHE sustainable materials can upgrade your stay.
The elegant design of the room offers a pleasant, relaxing environment, high aesthetics, advanced technology and comfortable luxury.​
Enjoy the unique view from the bed of your room and it becomes one with the endless blue of the sky and the sea.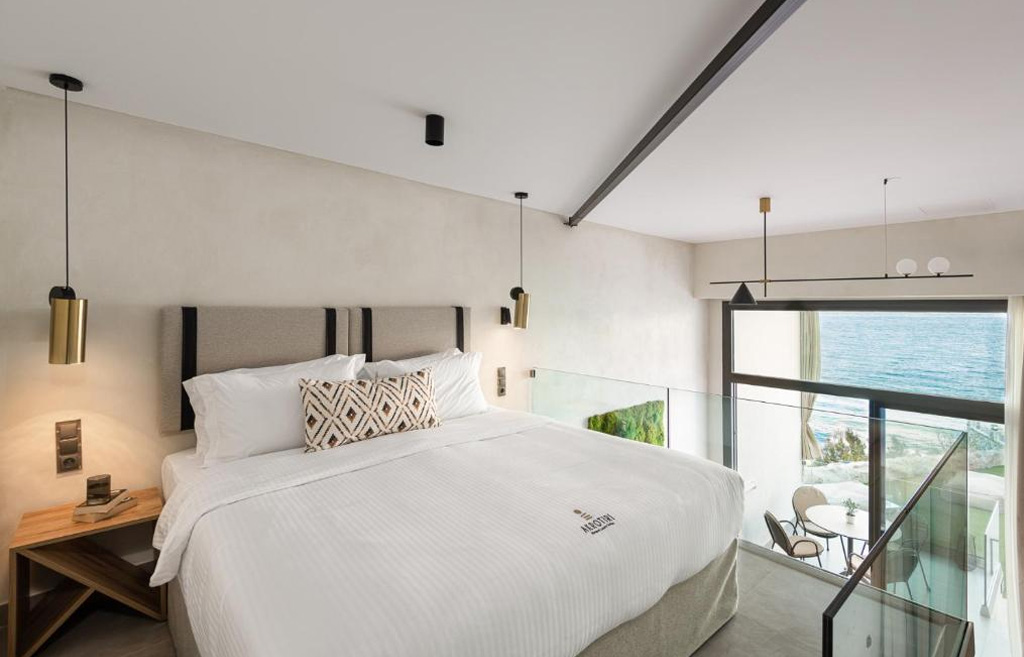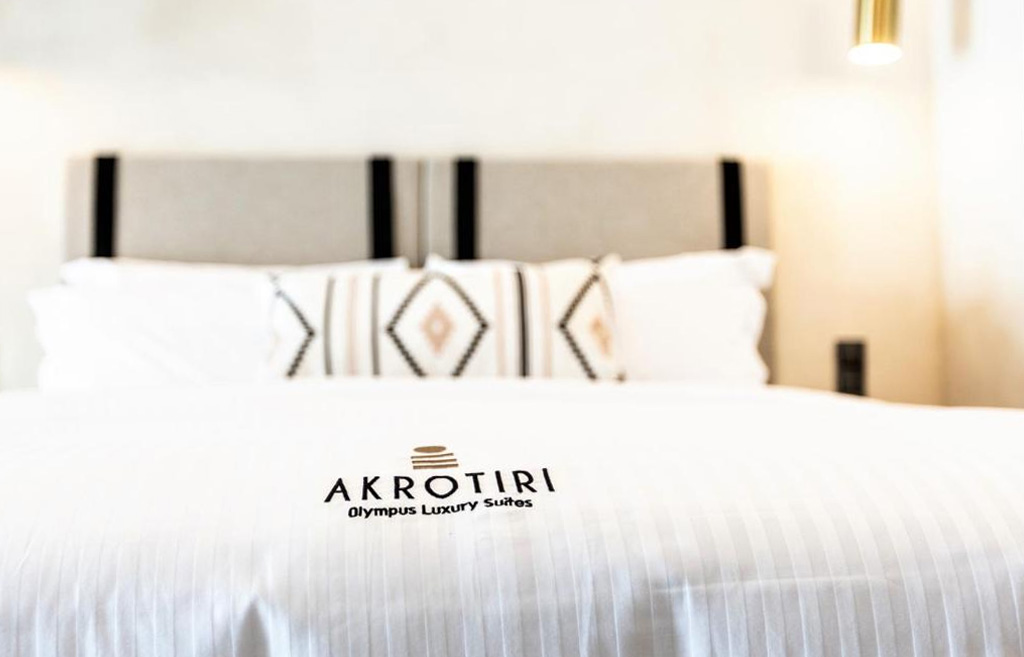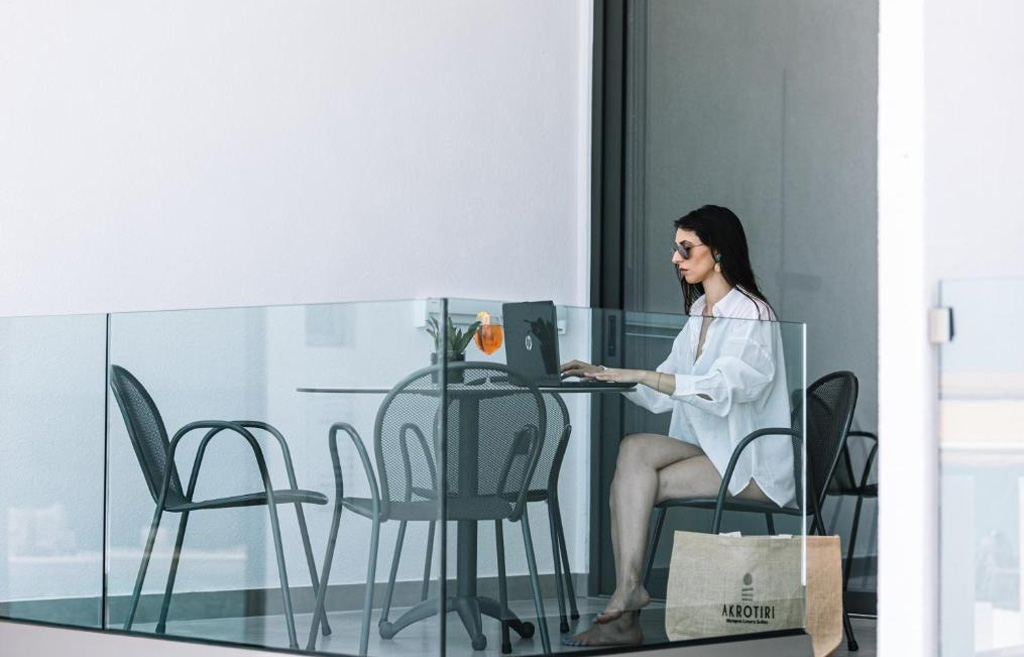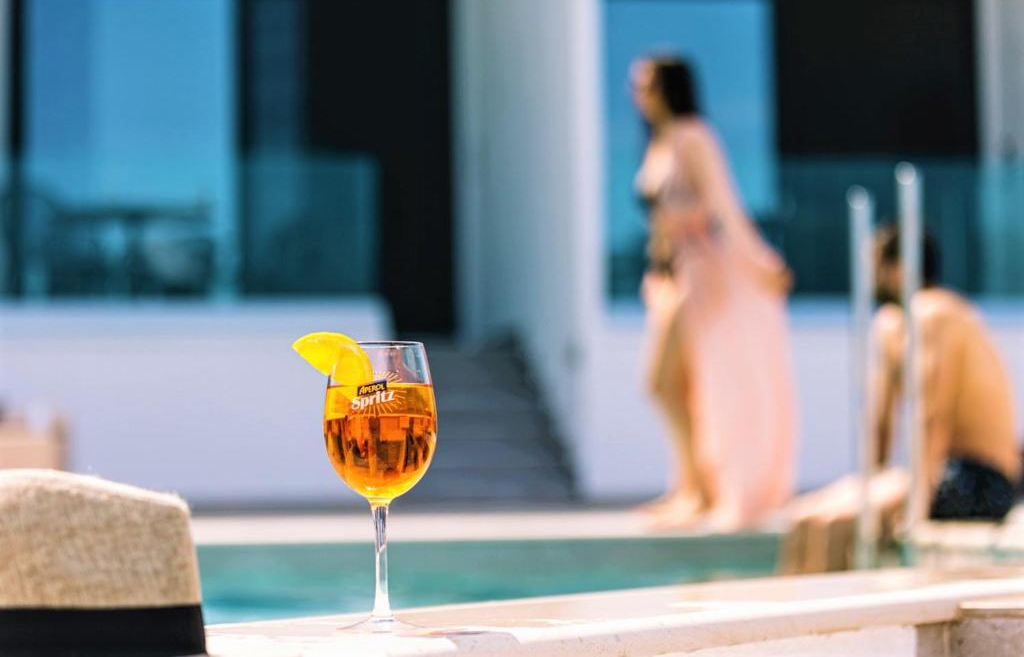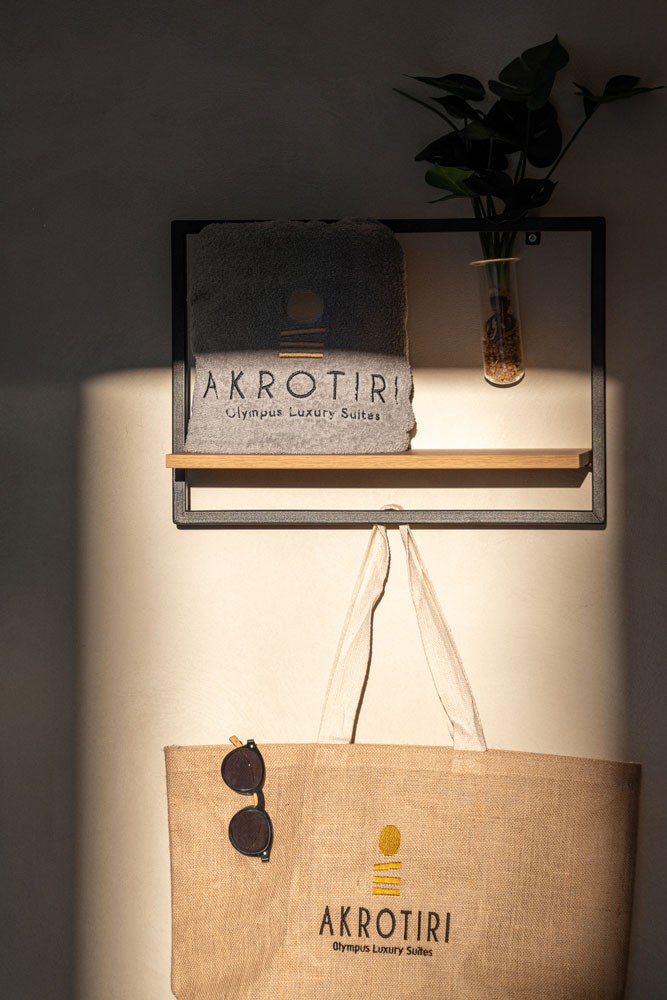 Akrotiri is located in an unspoilt, idyllic area. Spanning 6 keys of elegantly decorated Suites with verandas, overlooking all of them the Aegean blue.
It exudes a serene vibe, in perfect harmony with the laid-back mood that the landscape evokes, a tranquil picturesque offering priceless relaxing moments.
Akrotiri Olympus Luxury Suites is naturally blessed with all the ingredients you need for the perfect vacation.
Our aim is to turn your experiences into unforgettable memories.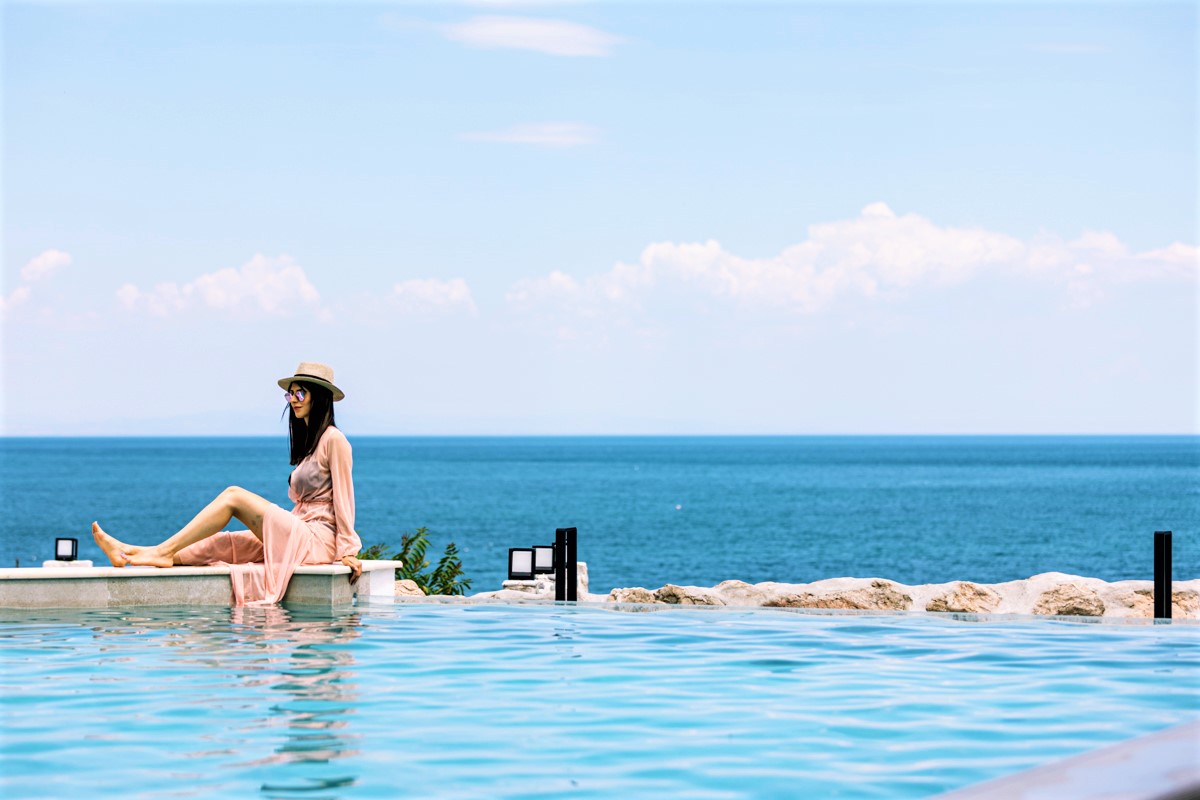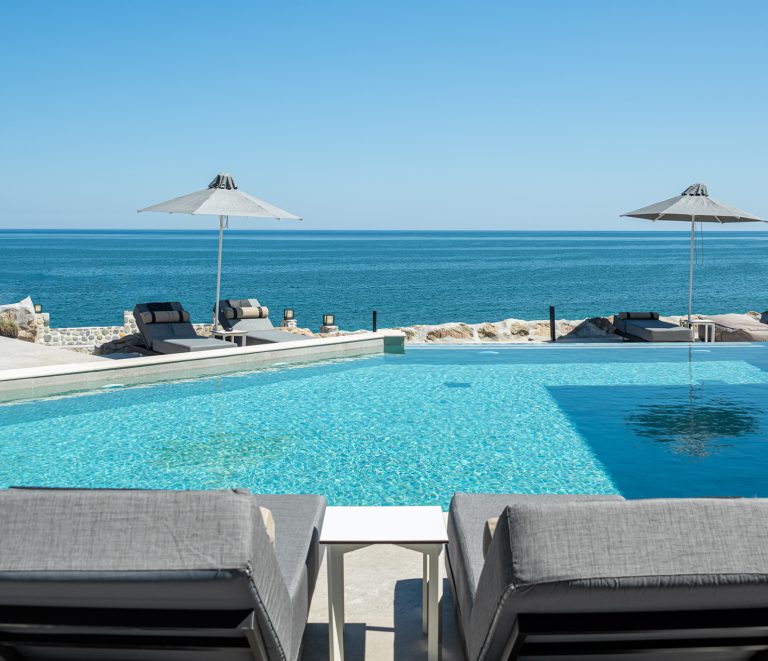 Enjoy refreshing cocktails, tasty coffee, cool beers and healthy smoothies while relaxing in the pool bar by the stunning infinity pool. 
Akrotiri's pool bar is the ideal place to enjoy the sun and the sea while listening to chill out music. Enjoy relaxing and calm moments and allow Akrotiri's team to take care of you  through personalized services.
As guests of the Akrotiri Olympus Luxury Suites you have the privilege of swimming in the lodge's private beach, which is a few meters away from your room.
Enjoy and relax in the natural, beautiful scenery or dive in the crystal clear water of the beach. Akrotiri's organized beach bar is equipped with umbrellas and sun beds and can offer you refreshing drinks and tasty snacks. Akrotiri all day beach bar respects the natural environment thus, only uses biodegradable materials like straws and cups. Respect to nature is our biggest value.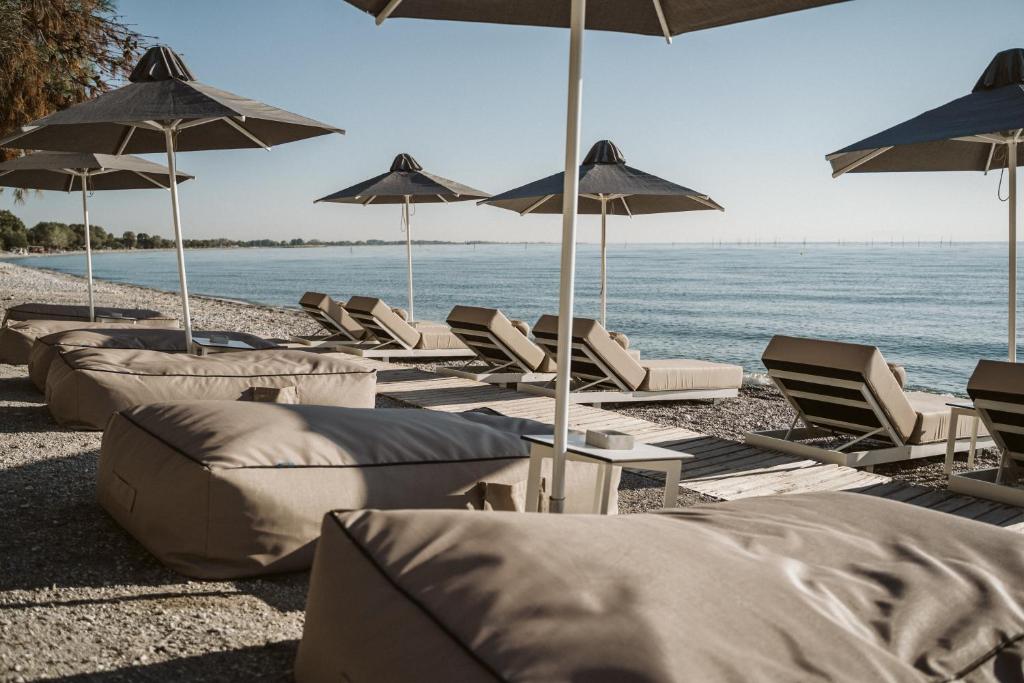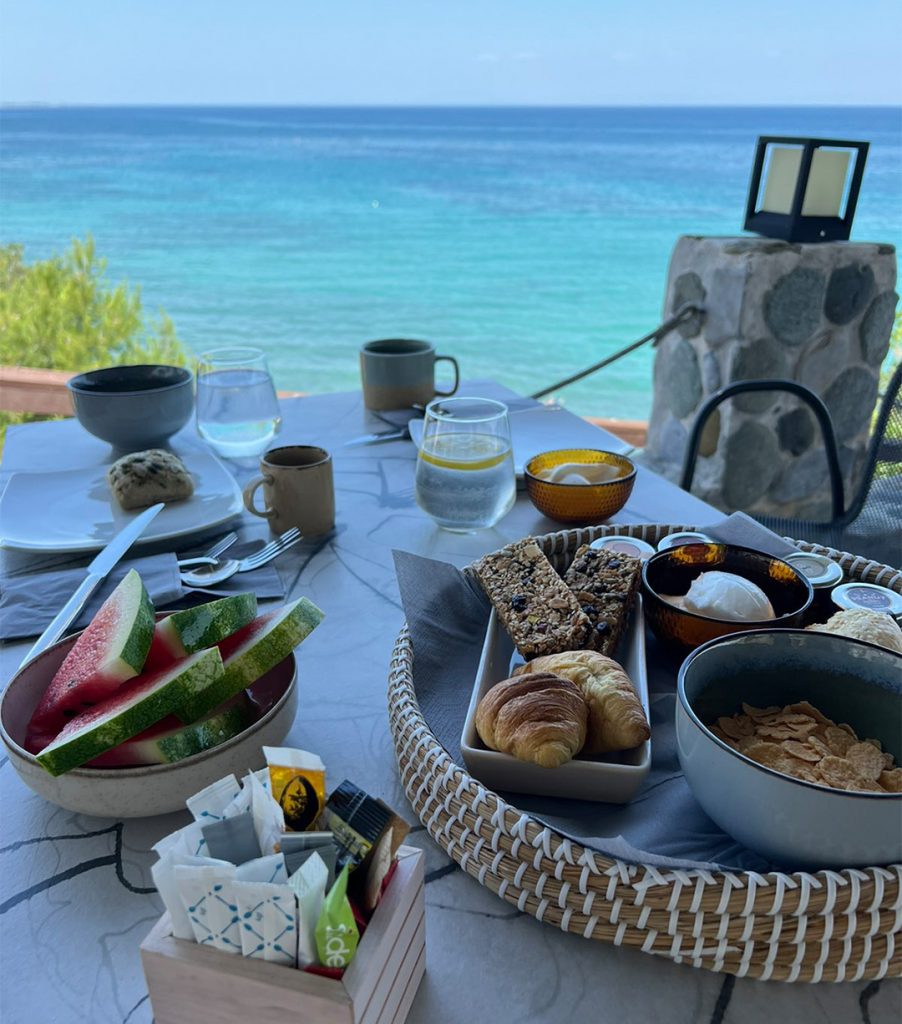 Say good morning in the healthy Greek way. Wake up by the delectable scents of a rich, healthy breakfast served only for our guests every morning. Enjoy a variety of homemade Greek delicacies in a specially designed area of our bar,  giving you the feeling that you are hovering above the sea.
Taste pure, organic products, homemade pies, baked goods and traditional recipes  overing all eating habits while offering an authentic Greek experience.
Your thoughts get lost in the sea's infiniteness and your day starts in the most savorous way.